Supporting Burnie's Youth: Family Planning Tasmania and DECYP School Nurses Unite for a Successful Youth Week Expo stall
In May the Burnie Youth Week Expo, organised by Youth, Family & Community Connections (YFCC), brought together 180 attendees from two high schools and various service providers with a view to improving the lives of Burnie's youth and empowering their sexual and reproductive health.
Students had the opportunity to listen to inspiring youth leaders and engage with service providers, discovering how these organisations could assist them in their everyday lives. Guest speakers were from YFCC, Rec Link, Speak Out. The service providers who had stalls were combined Family Planning Tasmania & DECYP School Nurses stall, Laurel House, Anglicare, TasCOSS, and St Vincents De Paul Society.
The collaborative efforts of Family Planning Tasmania staff, including NW School Nurse Manager Ann Bingham and school nurses Mel Gaul, Rob Kelly, and Lyndsay Norton, along with DECYP School Nurses, were focused on an interactive activity that focussed on making the topic of sexual and reproductive health more fun: the Fishing Game.
By incorporating this engaging game, staff in attendance effectively reinforced the main focus of "Where can students seek help?" while actively engaging students and sharing valuable information.
Image below: the dedicated school nurses and Family Planning Tasmania staff at the stall.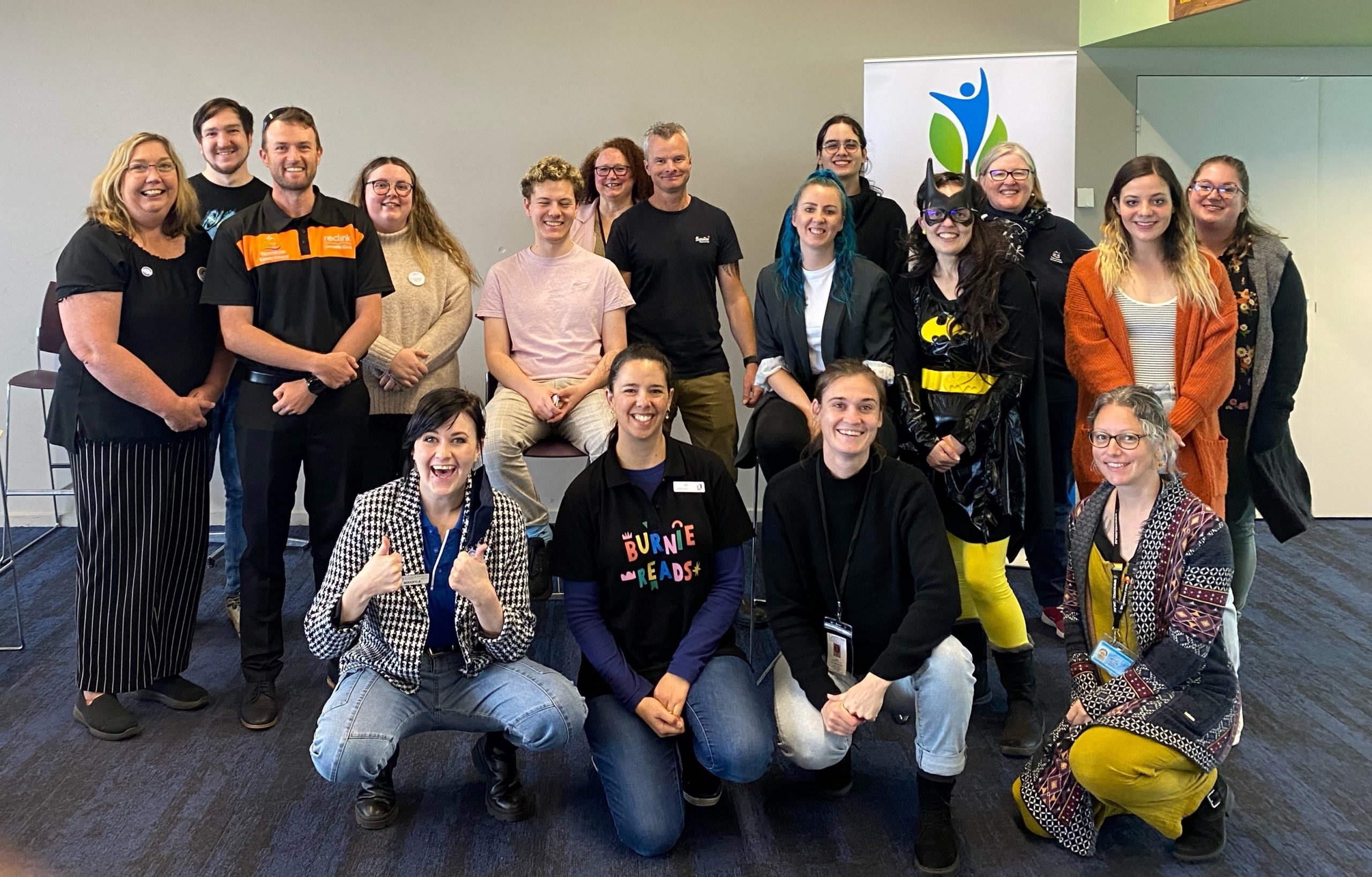 During the event, the passport initiative further increased student engagement. Each student received a passport that they could have signed off by each service provider they visited. At the end of the event, students could enter their completed passport into a draw for a prize.
Family Planning Tasmania and DECYP School Nurses highlighted both of their organisations' support for student's health and well-being while imparting knowledge about STIs and how to keep yourself safer. By actively participating in the interactive activity, students gained important information and reinforced their understanding of these crucial topics.
The Burnie Youth Week Expo also provided an opportunity for networking and collaboration among service providers. Representatives from various organizations, including Family Planning Tasmania, DECYP School Nurses, Laurel House, Anglicare, TAS COSS, and St. Vincent de Paul Society, were present. Guest speakers from YFCC, Rec Link, and Speak Out shared their insights and experiences with the attendees.
Family Planning Tasmania and DECYP School Nurses express their gratitude to YFCC, all service providers, and the enthusiastic students who made the Burnie Youth Week Expo a resounding success. Together, we continue to empower and support the youth in their journey towards a healthy and informed future.
Image below: service providers gather to celebrate another wonderful Youth Week Expo in Burnie.