If you would prefer to talk to us in a language other than English, we can book a telephone interpreter for you at no additional cost. Please let the receptionist know if you would like an interpreter and which language.
Phone TIS 131 450 and tell them your language.
Tell the interpreter your name and which clinic you are calling: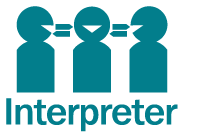 Request an Appointment
Please go to our Book an Appointment page, or submit your contact details below and a receptionist will call you to book your appointment the next working day.